Park Place Cleaners – Professional Dry Cleaning Services in Birmingham AL
We have been serving the Birmingham area for over 32 years. Our goal is to create an environment of "no problems" for our customers as we are dealing with their drycleaning and laundry needs.
We continue to be responsive to the needs of our customers and strive to exceed their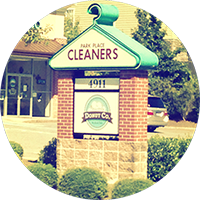 expectations.
We have built our reputation based on professional quality cleaning, convenience, friendly service, and honesty.
At Park Place Cleaners we love handling your dry cleaning, and helping with your valued items. With over 30 years of professional alteration, dry cleaning and laundry service experience we know how to give you the results you require. Whether you need to alter your wardrobe or properly clean and finish your garments, no matter what type of fabric, stains, dyes, construction, or embellishments they may have, Park Place Cleaners guarantees expert results.  We Offer the Following Services:
— Dry Cleaning
— Alterations
— Drive Thru Pickup
— Wedding Gown and Prom Dress Restoration