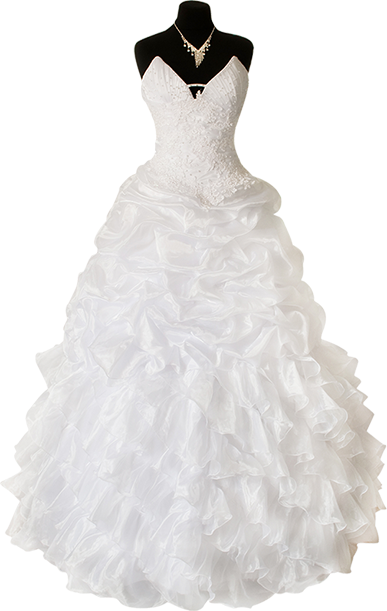 Your wedding gown is a unique treasure that cannot be easily replaced. We promise to treat your gown with the love and care you would expect from Park Place Cleaners.
Before your wedding we can press your gown so it is perfect for that special day. Your wedding is over and what do you do with your precious gown that carried you through the entire event? Did you count on that dirt that collected on your hem line, the spilled beverage? What about the oil and perfume spots, make-up, and rips or snags? We will remove any stains while taking great care to protect delicate beads, embroidery, and lace during the cleaning process.
Come in for an inspection of your gown to make sure it will be handled, cleaned and preserved to look as beautiful as it did the day you were married.
Call us today at (205) 969-1907 or visit your nearest location.